Carole Lyles Shaw & Lisa Shepard Stewart
Instructor Duo
Recording of Lecture Presentation
Welcome to the colorful world of African print fabric!
Opens your world to African prints (also commonly known as Ankara prints) and learn why they are at the forefront of style. From fashion to home decor to quilts and crafts, these bright, vivid designs bring excitement to any project! But what exactly IS an African print, and how do you use them? Carole Lyles Shaw and Lisa Shepard Stewart are ready to answer these questions and more.
Lisa Shepard Stewart of Cultured Expressions discusses the unique appeal of Ankara, along with tips for confidently mixing the colors and bold motifs. She'll also share a bit about the language of Ankara prints, their cultural significance, and their fascinating international history. 
Then, Carole Lyles Shaw, an award-winning modern quilt designer, and author shares her inspiration and creative tips for incorporating these prints into her AfroModern quilting aesthetic. Carole will also demo her top tips for using African prints to make a very AfroModern Crib Quilt using negative space and half-square triangles. 
Have a question? Leave it in the discussion room and Carole or Lisa will get back to you with an answer!
Discover the cultural significance of African prints (Ankara prints)

Learn about the meanings of popular African print design motifs

Use the fabrics with respect and care by understanding the difference between appreciation and appropriation

Walk away with fresh, colorful inspiration for contemporary quilts, crafts, and more.

Learn to prepare and use Ankara in the AfroModern way for a variety of projects

Includes access to webinar recording, downloads, the Creative Spark private community, and discussion with your instructors. Your content does not expire.
Carole and Lisa have two fabulous patterns for you to put your African Print Fabrics to use...a half square quilt pattern and a notepad cover pattern. Their gift to you!!!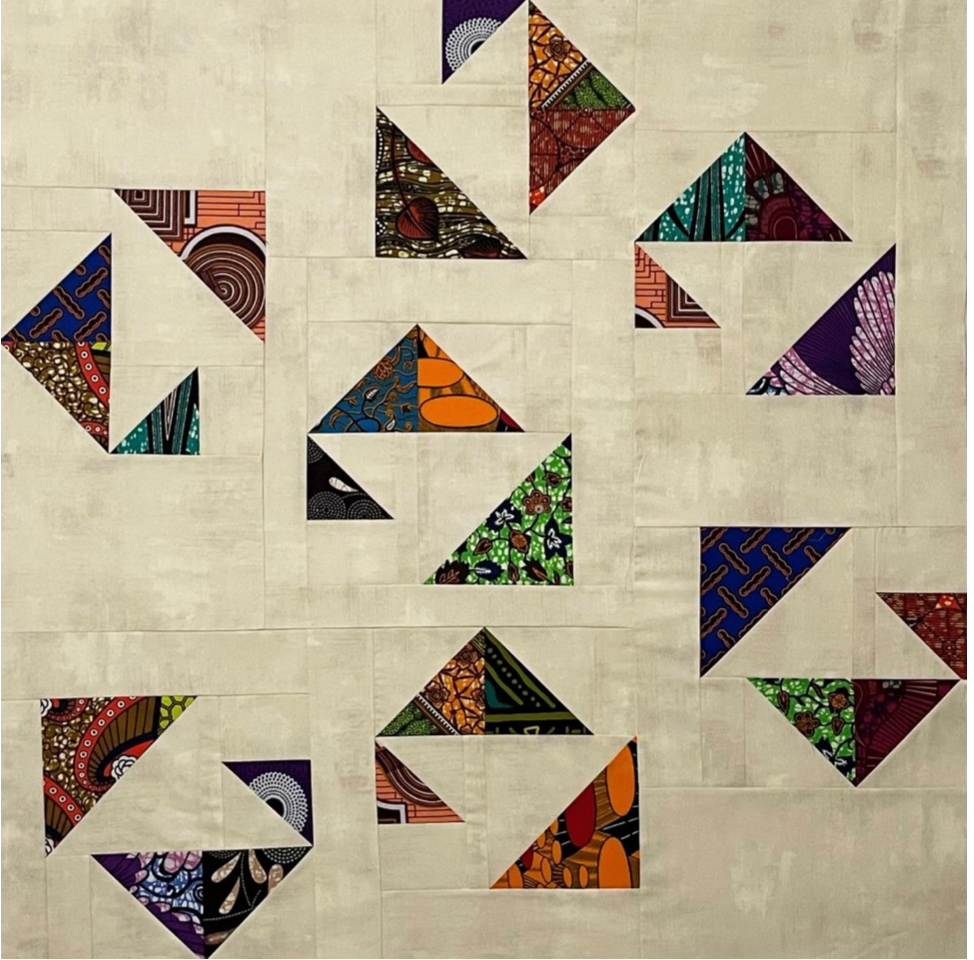 Visit Carole and Lisa's Websites or  instructor pages!
Carole Lyles Shaw: 
Lisa Shepard Stewart: 
African Prints for Contemporary Quilts, Crafts and More
Learn the secrets of using African prints in contemporary creative ways in this enlightening lecture! These fabrics give a boost of excitement to any space.
This is a recording of a Live event on September 22nd, 2022.