Roundtable with Experts
5 Episodes (each 60 Minutes)
Not Just A Lecture. It's A CREATIVE HAPPY HOUR!
The Creative Happy Hour Season was a series of conversations with experts on specific topics. The conversations are guided by a host allowing you to be the first to know new trends, crafting tips, tricks, and techniques. This series includes many of your favorite C&T authors and instructors. Each episode also includes a Happy Hour beverage recipe if you choose to partake.
Here's What You'll Get In This Bundle
---
Embroidery: Hand Stitching Past, Present And Future
Expert embroidery authors and instructors Laura Wasilowski, Jason and Shannon Mullett-Bowlsby (Shibaguyz), Aimee Ray, and Sharon Boggon discuss all things embroidery, Sashiko, mending, and more!  
---
Pick A Color: How To Use Color In Creative Ways
A fabulous conversation about color and how to put it to work in your next creative endeavor!  Katie Fowler, Jennifer Sampou, Becky Goldsmith, and Cindy Grisdela will share their passion for hues and shades.  
---
Sewing Basics: Expanding Your Skills
Expert sewist, authors and instructors Katrina Walker, Barbara Emodi and Lee Chappell Monroe discuss how to improve sewing skills and grow your confidence! 
---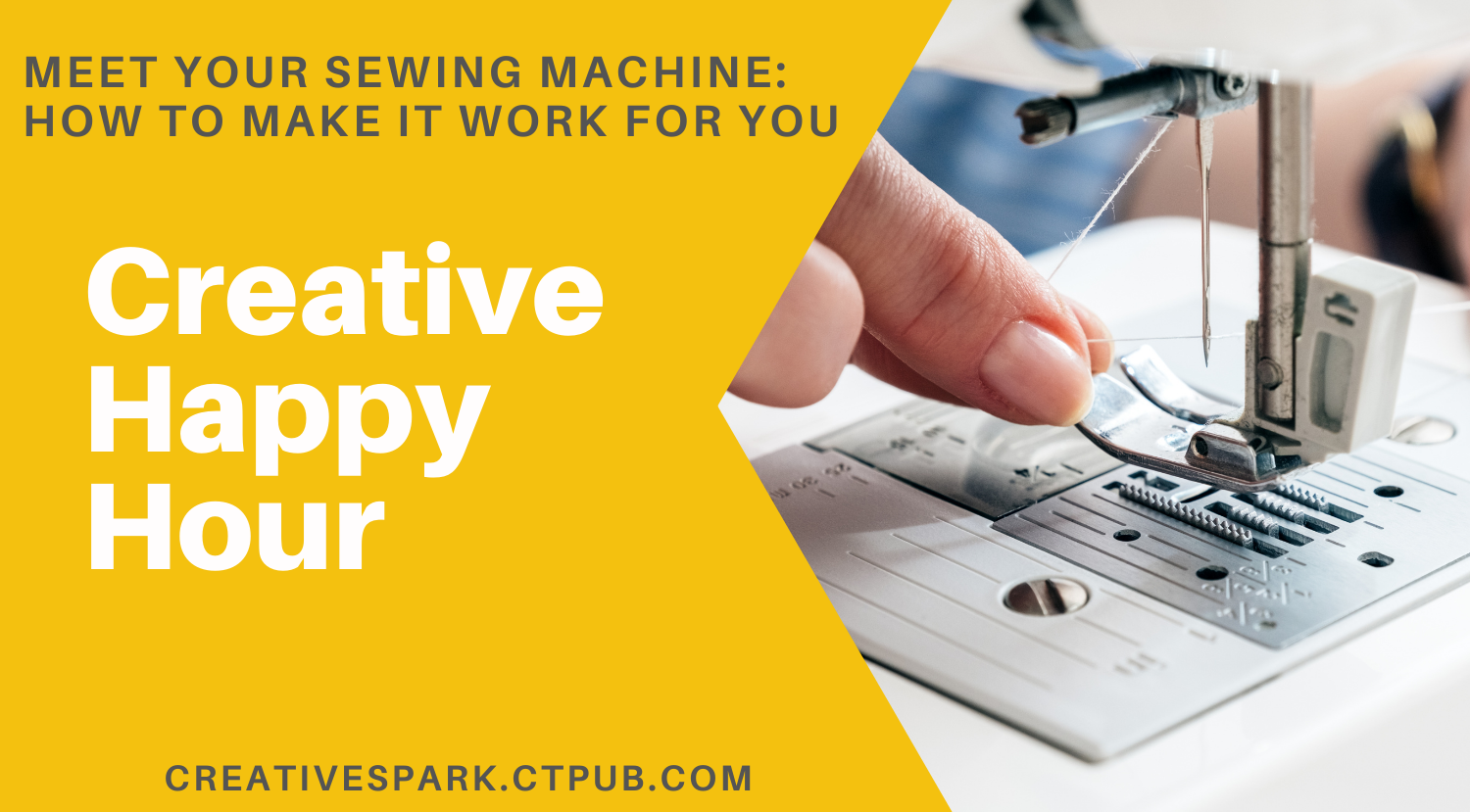 Meet Your Sewing Machine: How To Make It Work For You
Ever wonder how your sewing machine really works?!  Want to be empowered to make adjustments for better stitches? This is an hour for you. Join Bernie Tobisch, Lee Chappell Monroe and Hilarie Wakefield Dayton as we will cover the basics and beyond in 60 minutes. 
---
Quilting Basics and Beyond
Want to get started quilting, but need some direction?  We assembled the perfect team that loves to talk about basic quilting skills! Join Laura Coia, Jo Avery and Camille Roskelley for 60 minutes of skill-building discussion. After this hour, you will be ready with information to get started and be able to walk into a fabric store with no fear. 
Creative Happy Hour Bundle
A series of discussion panels with your Creative Spark instructors and plenty of guest experts!
Access to all 5 episodes with no expiration. 40% off the original à la carte pricing (Value 24.95).


Embroidery: Hand Stitching Past, Present and Future

Special Guests Laura Wasilowski, Shannon and Jason, Aimee Ray, and Sharon Boggon

Pick a Color: How to Use Color In Creative Ways

Special guests Katie Fowler, Jennifer Sampou, Becky Goldsmith, and Cindy Grisdela

Sewing Basics: Expanding Your Skills

Special guests Katrina Walker, Barbara Emodi and Lee Chappell Monroe




Meet Your Sewing Machine: How to Make It Work for You

Special guests Bernie Tobisch, Lee Chappell Monroe and Hilarie Wakefield Dayton

Quilting Basics and Beyond

Special guests Laura Coia, Jo Avery and Camille Roskelley