Get Your Needle and Thread Ready...Let's Stitch
Hand quilters cite numerous reasons why hand quilting is their preferred method for finishing a quilt: the beautiful appearance, drape, and texture of the finished quilt, the comfortable, soothing, and meditative process, and the connection to the history and tradition of quiltmaking. There's also that gratifying feeling of accomplishment in creating a quality heirloom. Becky Goldsmith of Piece O Cake Designs will guide you through every detail to start you on your hand quilting journey. 
Get ready to rock the rocking stitch! Becky Goldsmith is an experienced, thorough instructor who will show you the way to make smooth stitches and in no time you will be enjoying this relaxing craft. The choices you make in all the tools and materials that you use when hand quilting make a difference. Becky makes it easy to decide what supplies to use to get the results you will love.
How-to choose fabrics for your top and back for the best hand quilting experience

How-to to mark your quilt top! Pick which technique to use and choose the best marking tool for your quilt.

Batting will affect every stitch you make - Becky helps you to choose wisely. Learn how to layer the quilt back, top, and batting to make a perfect quilt sandwich

How-to baste the layers together to keep them from shifting as you quilt'—thread basting is an excellent choice when hand quilting

This class includes both right- and left-handed videos

Includes access to course videos, downloads, the Creative Spark private community, and discussion with your instructor. Your course content does not expire.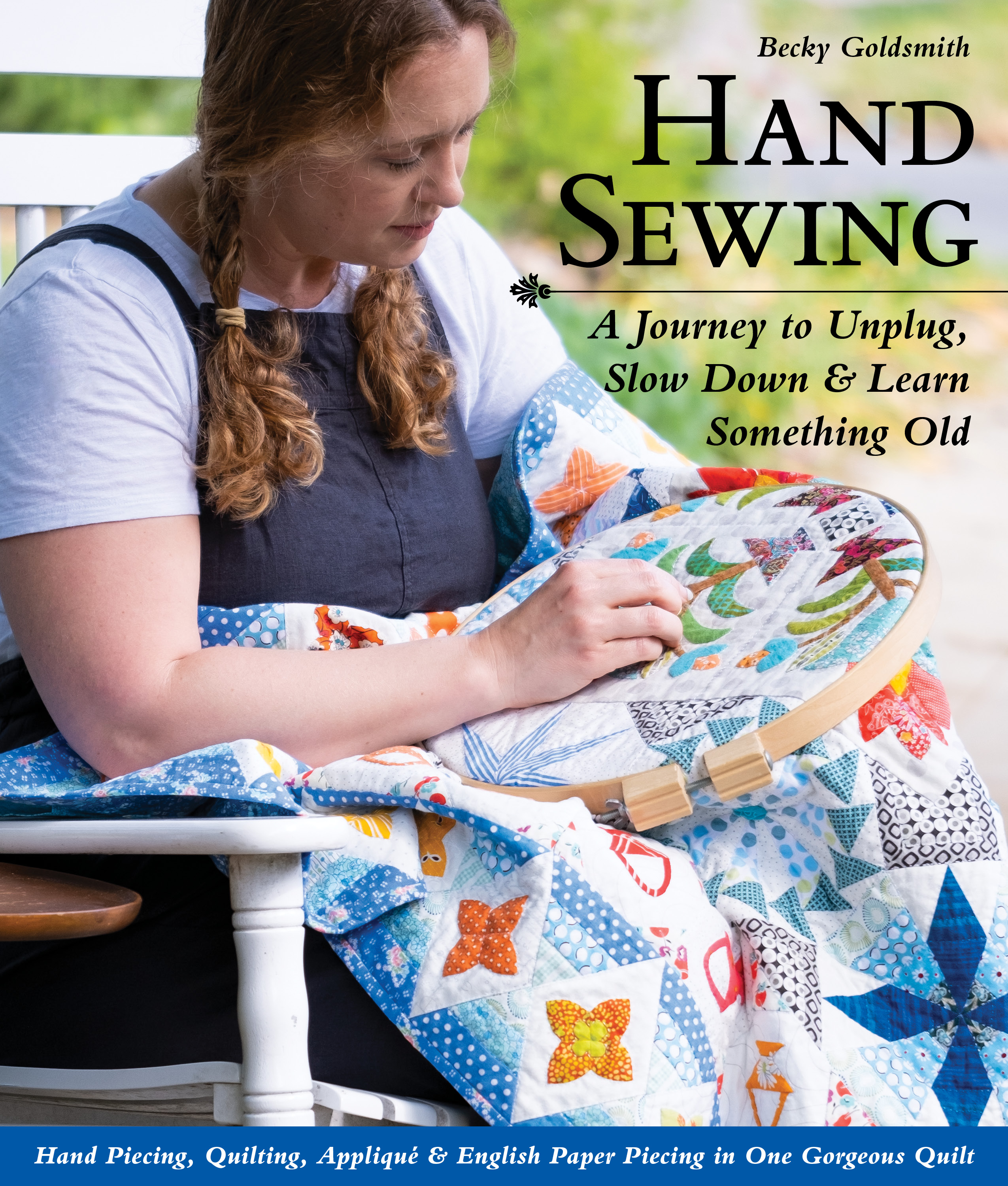 + FREE eBook: Hand Sewing, A Journey to Unplug, Slow Down & Learn Something Old ($23.99 value)
Hand Quilting Basics and Beyond
Hand quilting adds beauty and texture that is stitched to last. Learn the essential stitch used in both traditional and big stitch quilting. Master the finishing techniques for your future heirloom!
Course Curriculum
Chapter #1: Welcome to Hand Quilting!

1 Video 2 Texts 1 PDF 1 Download

Chapter #2: Fabric Choices

1 Video

Chapter #3: Making Marks

2 Videos

Chapter #4: Build the Sandwich

4 Videos

Chapter #5: Hand Quilting Tools

3 Videos

Chapter #6: Hoops and Knots

4 Videos

Chapter #7: Rocking the (Traditional) Stitch

6 Videos

Chapter #8: Big-Stitching

3 Videos

Chapter #9: It's Sew Time!

9 Videos

Chapter #10: Before You Go

1 Video 1 Text