Become a Thread Architect
Hand embroidery is an art form rich in color and texture. Designs bloom and grow as you create. Join best-selling author, Laura Wasilowski in creating your picturesque home in the woods. You will become the architect, landscape designer, and home decorator–no need to leave your comfortable chair. Plus, no special tools are needed—just felt or felted wool, Perle cotton #12 and #8 threads, embroidery needles, and some basic sewing equipment.
In this course, you get an exclusive pattern that will help you design your house and embellish the shape with embroidery stitches alone. With the free-form embroidery approach, you can either follow the given directions or allow your imagination to run wild and improvise your own additions—there is no right or wrong! Get inspiration from the many variations that Laura shares to make your own unique visually stunning artwork that can be treasured for a lifetime!
Exclusive pattern inspired by the cover of Laura's new book!

The ins and outs of embroidery on felt or wool fabrics using Perle cotton threads

Transfer simple pattern shapes to make elaborate stitched shapes

10 embroidery stitches following step-by-step directions. Want more stitches? Laura includes access to her Hand Stitching Library as well!

Be inspired by viewing variations of the Little House in the Woods design... so many fiber architects!

Includes access to course videos, downloads, the Creative Spark private community, and discussion with your instructor. Your course content does not expire.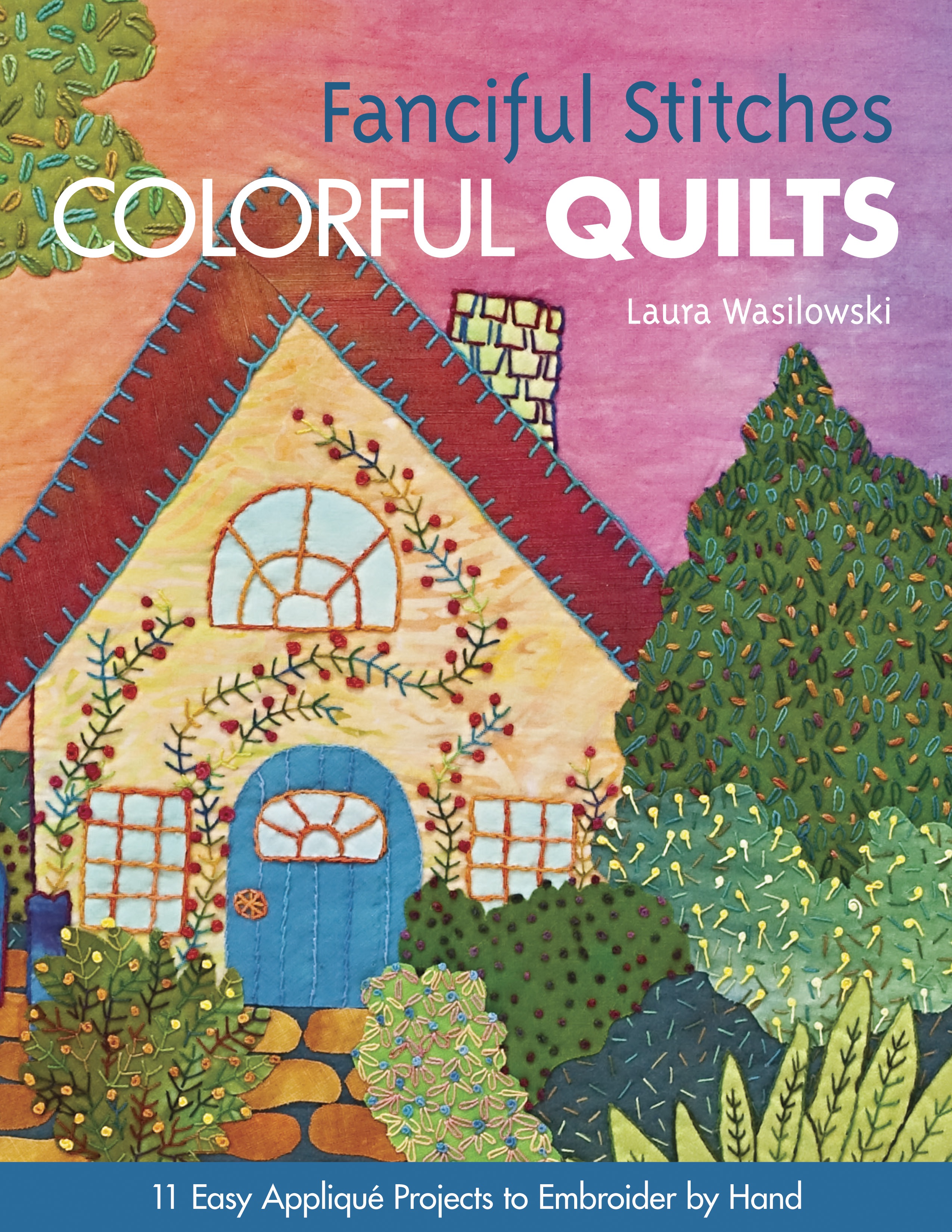 BONUS access to Laura's extensive embroidery stitch video library ($19.99 Value)
FREE eBook of Fanciful Stitches, Colorful Quilts ($13.99 Value)
Free-form Embroidery: Little House in the Woods
Create your peaceful retreat in the woods using relaxing free-form hand embroidery. Learn 10 embroidery stitches and build stitched shapes on felt or wool. View variations on the little house theme and make a design full of color & texture.
This bundle includes the Little House course AND Laura's Stitch Library for Right and Left-Handed Crafters. 
Course Curriculum
Welcome to the course!

1 Video 1 Text 1 Download

Chapter #1 Tools, Supplies, Fabrics, and Threads

3 Videos

Chapter #2 Cut the Fabric Shapes and Stitch the Cloud

1 Video

Chapter #3 Stitch the Grass and Flowers

1 Video

Chapter 4 Stitch the House

2 Videos

Chapter 5 Stitch the Trees and Shrubs

1 Video

Chapter 6 Stitch the Sun

2 Videos

Chapter 7 Add the Border Fabric and Stitch the Water

2 Videos

Chapter 8 Stitch the Sky and Edging

1 Video

Chapter 9 Add the Backing and Stitch the Border Fabric

1 Video

Chapter 10 Finish Little House in the Woods

1 Video