Needle, Thread, Fabric? Let's go!
If you thought Sashiko was all about visible mending, you are in for a pleasant surprise. This versatile art form that started with mending is now practiced in quilting, sewing, mending, and the textile and fiber arts. All you need is a few simple tools and you will be connected to the Japanese makers who came before us to create your versions of hitomezashi and moyouzashi sashiko stitches. Authors and instructors Jason and Shannon share their passion and researched knowledge for this handwork art form through their conversational teaching style...helping you learn and develop your skills.

Jason and Shannon start with a look into the history of sashiko and why the Japanese people developed this crucial skill. Next, they will explain how to pick out your tools and materials followed by how to read stitch charts. They will introduce you to the foundation blocks needed to start your sashiko journey that will culminate in your proficiency with the iconic first stitches of hitomezashi and moyouzashi style sashiko. By the end, you are ready to apply your new handwork skills to the projects in their book, Boro & Sashiko - Harmonious Imperfection, or your projects, clothes, and quilts.
Learn to read and follow any Hitomezashi or Moyouzashi stitch charts or draw your versions of these iconic stitches.

A detailed explanation of the tools, thread, and fabric used as well as making sure your "unshin" - handling the needle - skills are on point

Perfect Iconic Stitch Patterns! Crisp, clear, step-by-step instruction for how to make iconic Hitomezashi and Moyouzashi stitch patterns starts you on your sashiko journey and inspire your creativity

Visible mending is on-trend! Use Sashiko to repair, reinforce, and beautify textiles - Like the original Japanese stitchers, you can use these techniques in any modern visible mending

Use these rich, complex sashiko stitch patterns in your quilting, embroidery, garment making, and mending… or maybe you'll find a new application that excites you! Apply your new handwork skills to the projects found in Boro & Sashiko - Harmonious Imperfection, your FREE eBook.

Includes access to course videos, downloads, the Creative Spark private community, and discussion with your instructor. Your course content does not expire.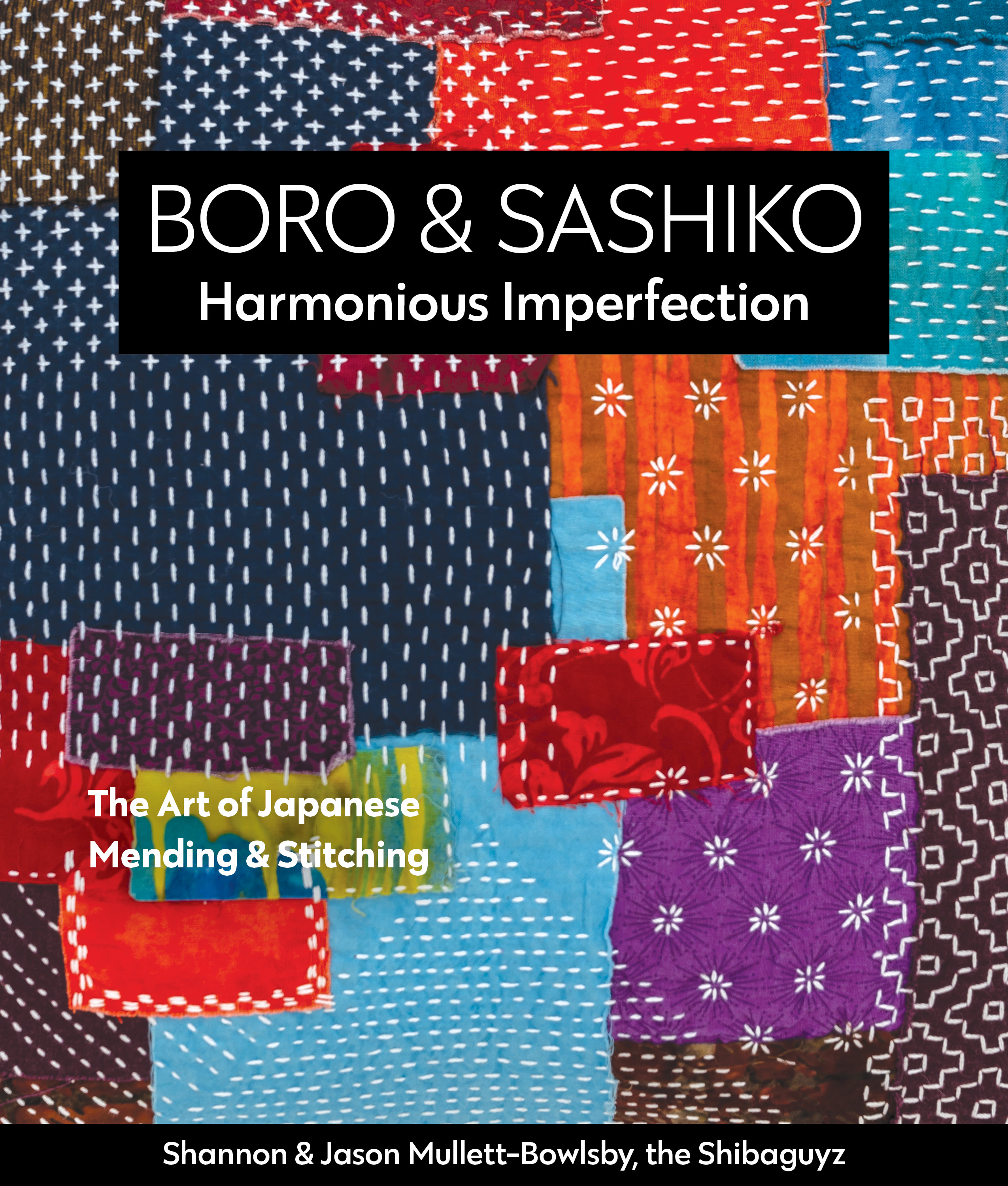 + FREE Boro & Sashiko - Harmonious Imperfection eBook ($23.99 Value) - Includes 30 Sashiko and Boro Designs and 9 Contemporary Projects
Sashiko 101: Iconic First Stitches
Join Shannon & Jason and learn iconic Sashiko stitches so you can create beauty and harmony in your handwork. No experience necessary! All you need is a few simple tools and your own two hands.
Course Curriculum
Welcome to Our Class!

1 Video 1 Text 1 Download

Chapter #1. Tools

1 Video

Chapter #2. Materials

2 Videos

Chapter #3. Preparing to Stitch

7 Videos

Chapter #4. The Iconic Stitches: Hitomezashi Sashiko

8 Videos

Chapter #5. The Iconic Stitches: Moyouzashi Sashiko

6 Videos

Next steps

1 Video 2 Texts